Client: HubSpot
Illustrator: Jude Buffum
Animator: David Guerrera
Producer: Jamee Sheehy

To introduce their keynote address at the 2015 INBOUND conference, Hubspot co-founders Brian Halligan (CEO) and Dharmesh Shah (CTO) wanted to create a video game world filled with marketing metaphors and viral villains that they would have to fight their way through to unlock their keynote.
I was tasked with designing and illustrating the game, including Boss fights such as the Spambot and Sales Shark.
Right before the two-minute mark is when the animated portion of the video begins.
At around 4:10 is the transition from the video game to the live keynote address.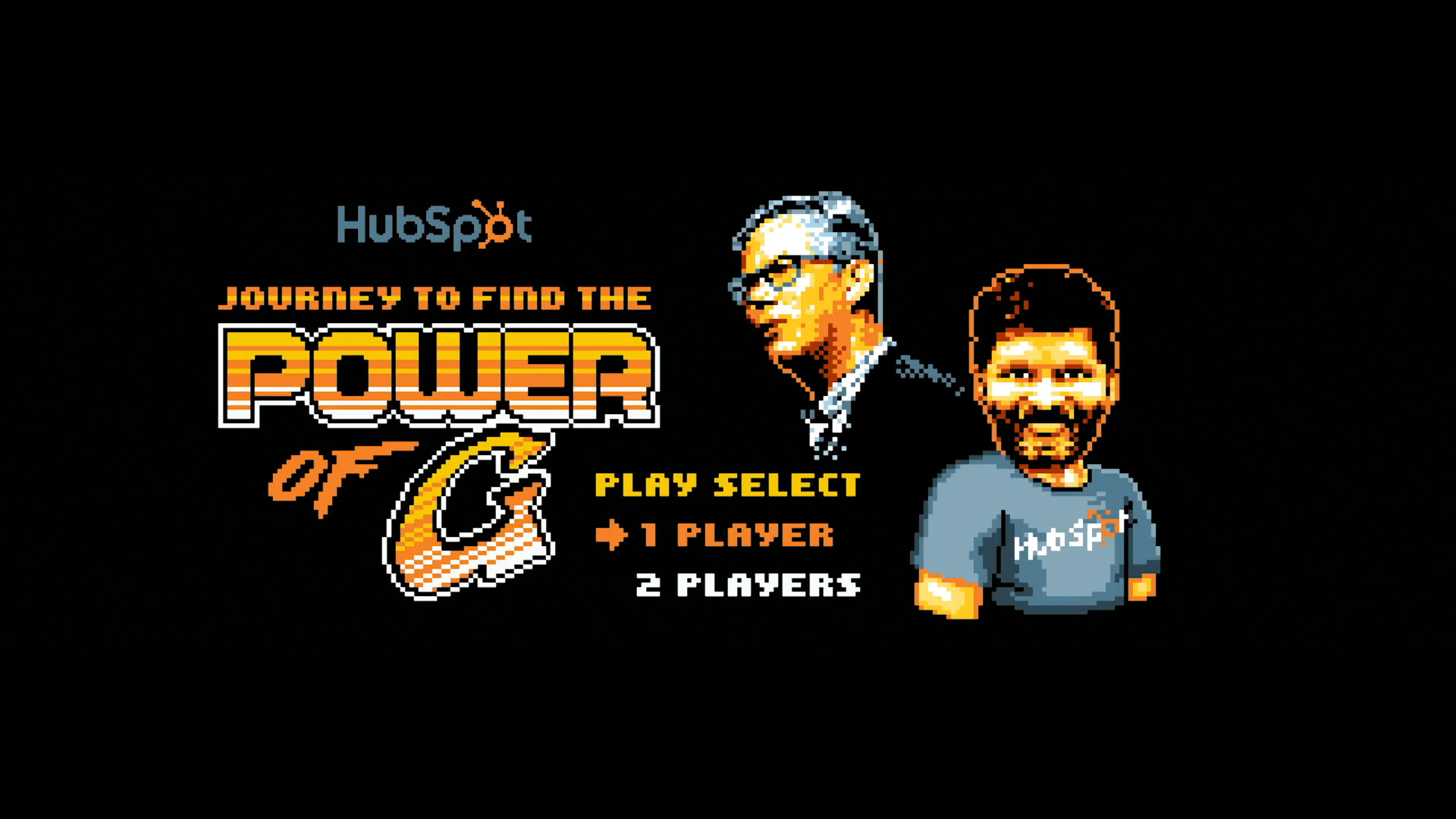 To defeat the advertising bully boss, Bullhorn, you must crawl under the soundwaves and grab the noise-canceling headphones.
To defeat the Spambot boss, you'll need to grab the leafblower and return all of those unwanted emails to sender.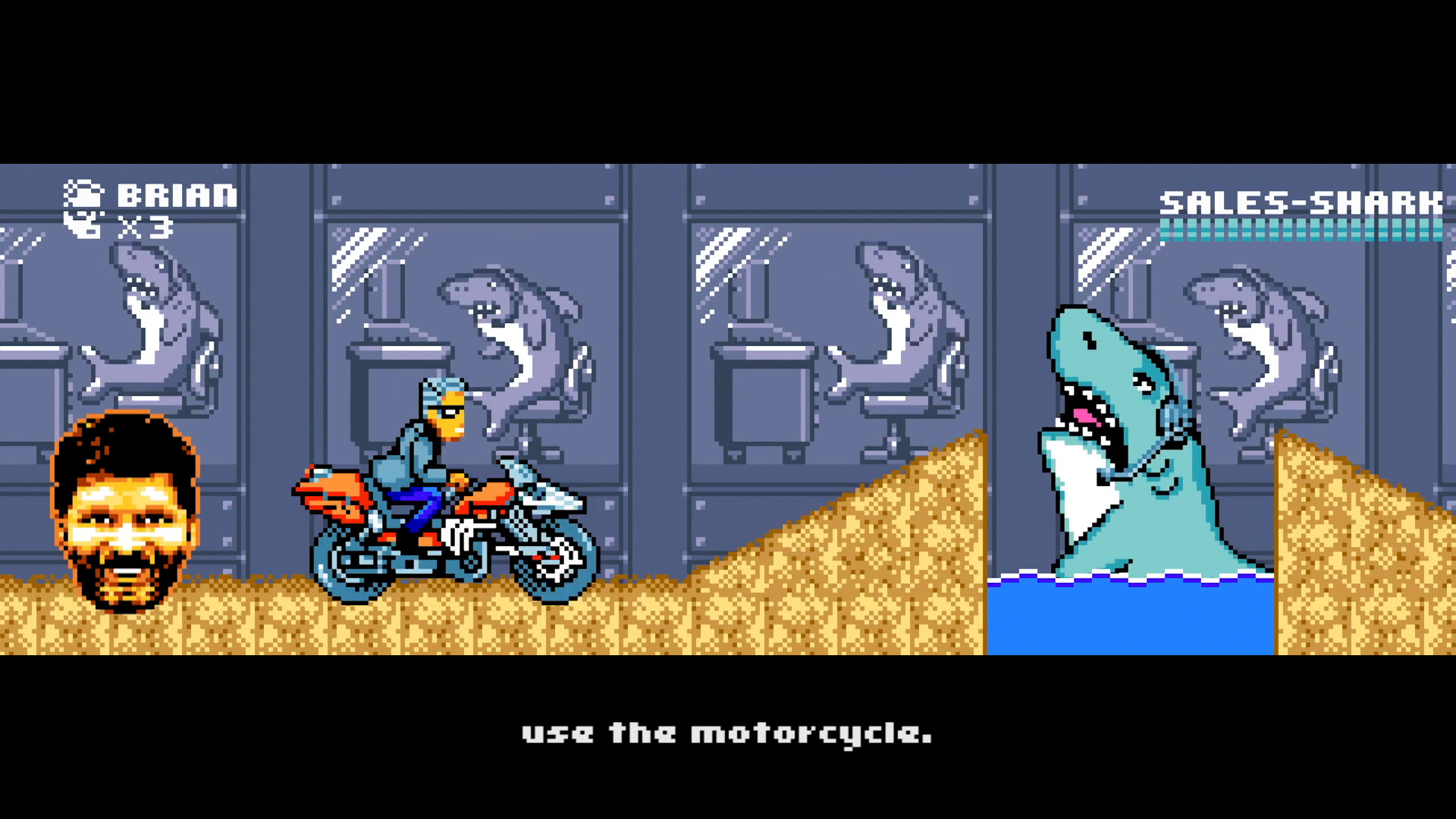 To defeat the final boss, you'll have to literally jump the shark.
As the plaftorm raised Brian and Dharmesh off-screen in the video game...
...they emerged from the floor for their keynote address at INBOUND 2015.