Client: Taco Bell
Agency: Grip Limited
Production Company: Frank Content
Game Console: The Juggernaut
Canadians have been eagerly waiting for Taco Bell's Cool Ranch Doritos Locos Tacos to make it north of the border. So to commemorate their first day of availability, I worked with Grip Limited to create an arcade game that made them wait just a little bit longer.
You can play the game online
HERE.
The game was placed outside a Taco Bell in downtown Toronto, and soon a large number of people were waiting in line to play a game where they get to... wait in line.
You pick your character and begin the wait.
The game does allow you to perform some "high-octane" moves, such as chewing bubble gum...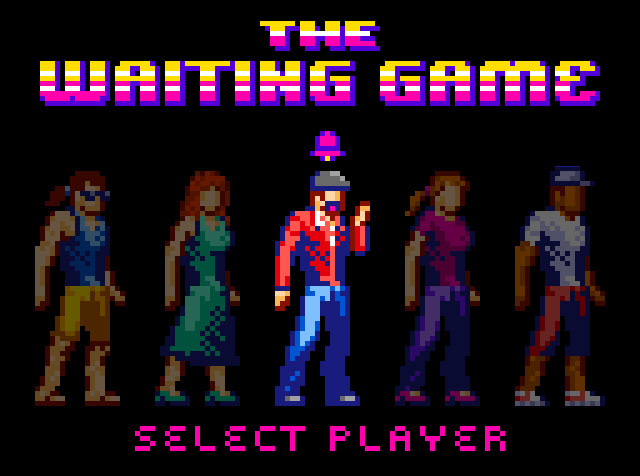 ...and checking your watch, among others such as tapping your foot, stretching, and jumping up to see how far away you are from the front of the line.
The game lets you know how many more people are in front of you in the line, and prompts you to move forward when the line does.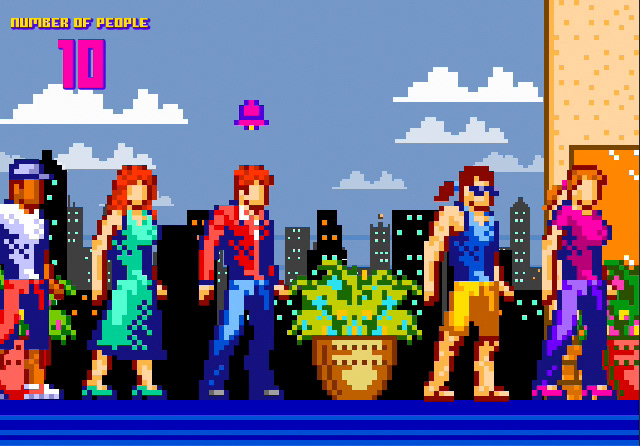 Wait too long to move up, and it's GAME OVER.
So close! Can you smell the Doritos?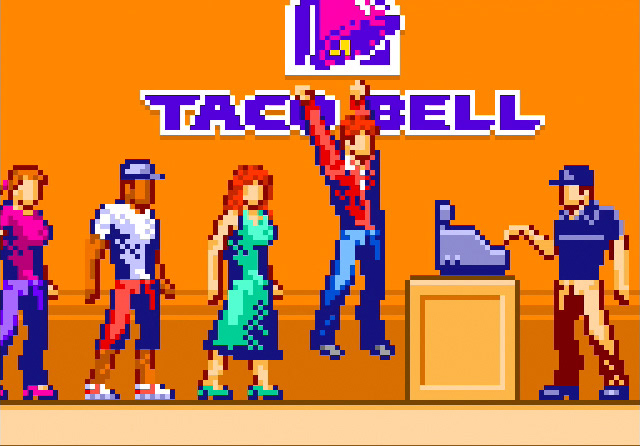 Once the player has reached the front of the virtual line, they are rewarded with a coupon for a real live Cool Ranch Doritos Loco Taco.