Gallery: iam8bit
Exhibition: Cowabunga!! 30 Years of Teenage Mutant Ninja Turtles
I created this piece for
iam8bit's TMNT show
, "As Above, So Below", to commemorate my 30 year love affair with all things Ninja Turtles. 
As a kid, I thought it was so awesome that they lived in the sewers, and would often venture (not very far!) into underground tunnels in the woods near where I lived, hoping to stumble across a secretive group of reptilian martial artists.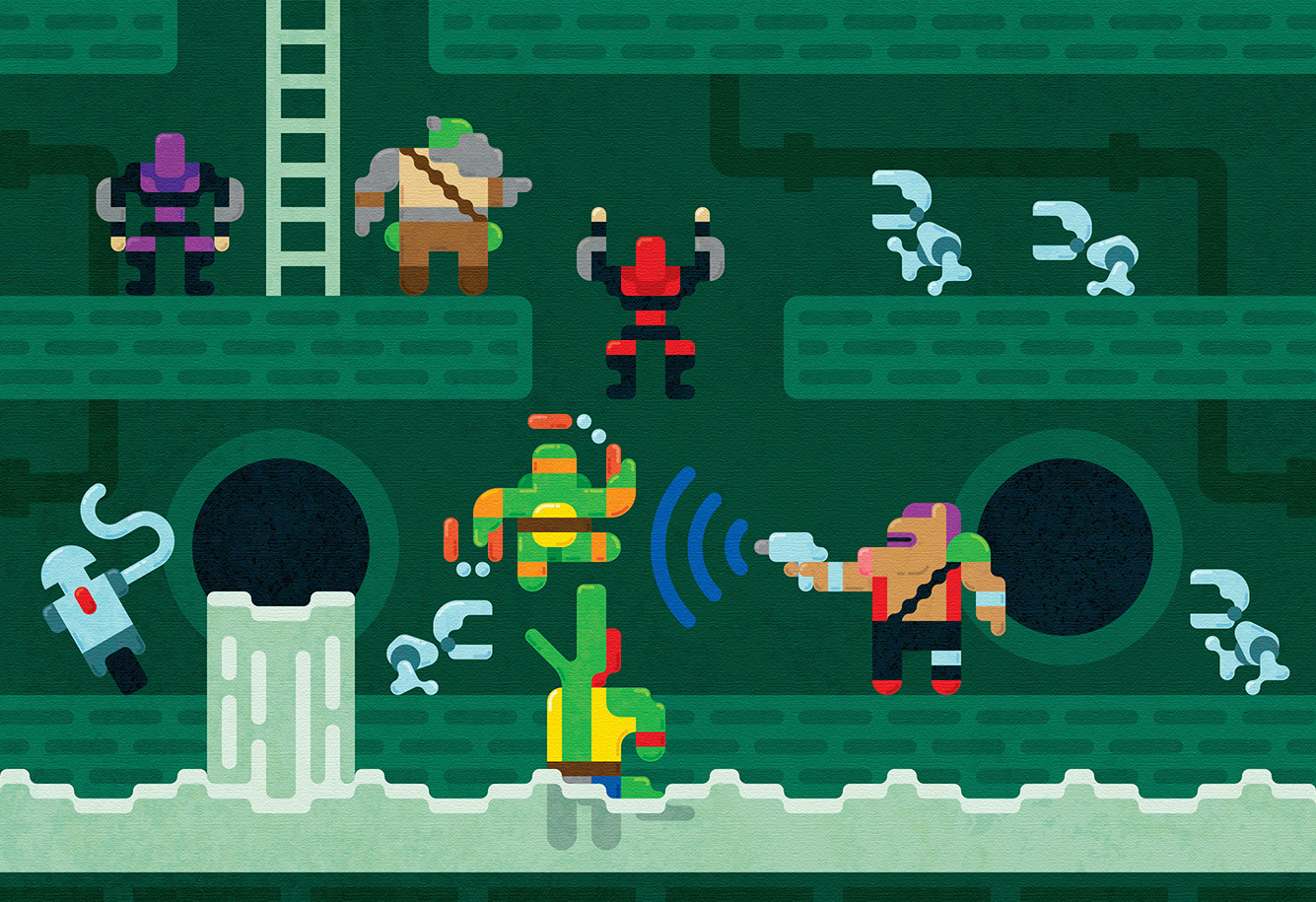 Though I loved the grittier, black-and-white original series of comics, I based my piece on the more colorful 1980s cartoon and toy line, which more or less defined my pre-pubescent childhood.
I wanted to capture as much of the adventure from the depths of the earth all the way into the sky.